Social media has been drooing over the price level of face masks and respirators since the early days of the coronavirus pandemic. In the spring, the so-for-like". the folk mask" type mouth-nose guard could therefore have to be paid several euros a piece when demand far exceeded supply. During the summer, prices have corrected to their right level, and these mouth-nose protections are usually available for just under a euro apiece.
However, the price deviation is very high. An ordinary tramp may not be able to perceive, for example, the "folk masks" sold by large grocery chains and the lookalike mouth-nose masks (so-called "folk masks" sold by several online stores and professional stores. "surgical mask") differences – not to mention differences in proper respirators. The exceptionally inexpensive "surgical mask kits" advertised abroad have also been marvelled at. However, there are understandable reasons for the price differences between products, and it is good for the consumer to identify them when selecting a mask.
1. Mouth-nose protectories are available in varying degrees
Blue, green and white, disposable mouth-nose masks, folk masks, citizen masks, or surgical masks, bustle in the streets and advertisements. When making your own purchases, it is important to know that mouth-nose masks are available in numerous different protection categories, of which the seller of the product may not mention anything. The most affordable and low-powered official level for mouth-nose guard filtration is in the Type I mask, which has a slightly better performance than a fabric mask. The next, higher quality category is Type II, which already effectively filters pathogens. Type II masks are also available as meditative and splash-protected models (Type IIR) and sterile for hospital use. However, there are also mask options on the market that are below Type I, and you can't guarantee filtering power. Masks imported from China by private Finnish companies have all gone through strict customs duties and certifications, and a large number have also been tested by VTT. There is therefore no need to fear The Chinese, but instead close attention must be paid to the filtration class of the mask. If a price sounds too good to be true, it rarely is. Check the quality level, certificates and testing of suspiciously inexpensive shields before purchasing.
2. "People masks" do not protect the user
The primary function of the mouth-nose guard is not to protect the user, but to protect others from the user. Called many names, mouth-nose masks have been developed for healthcare needs to protect infiform patients from nurses' diseases. The effectiveness of disposable mouth-nose protection in society is based on widespread use, which prevents citizens from infecting each other, and disease control increases. Of course, a mask like a mask offers some kind of splash protection for the wearer as well, and there is definitely better personal protection than nothing.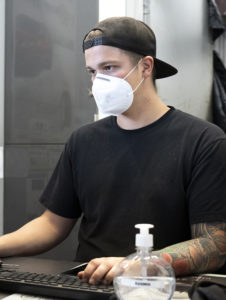 3. Respirators protect both the wearer and others
Respirators differ from mouth-nose guards in appearance, functionally and pricely. FFP2 and FFP3 level respirators are officially approved for coronavirus control and have been clinically proven to filter disease particles from inhalation. In addition to the physical barrier, the effectiveness of respirators is based on the electrostaticity of the material, which attracts carrier aerosols. Respirators have been developed to protect workers from hazardous chemicals, for example. They are many times more valuable than disposable mouth-nose masks, but provide very good protection for their wearer.
4. Valve facilitates breathing but risks other
Before the corona pandemic, respirators most often saw a valve to ease the resistance of effective filtration to exhalation. In a typical protection situation, such as a construction site, a valveed respirator is the most comfortable option for protection. However, in the event of a pandemic, the valve mask does not work, as it releases all its pathogens into the environment with exhalation. For this reason, many companies have banned valve masks altogether.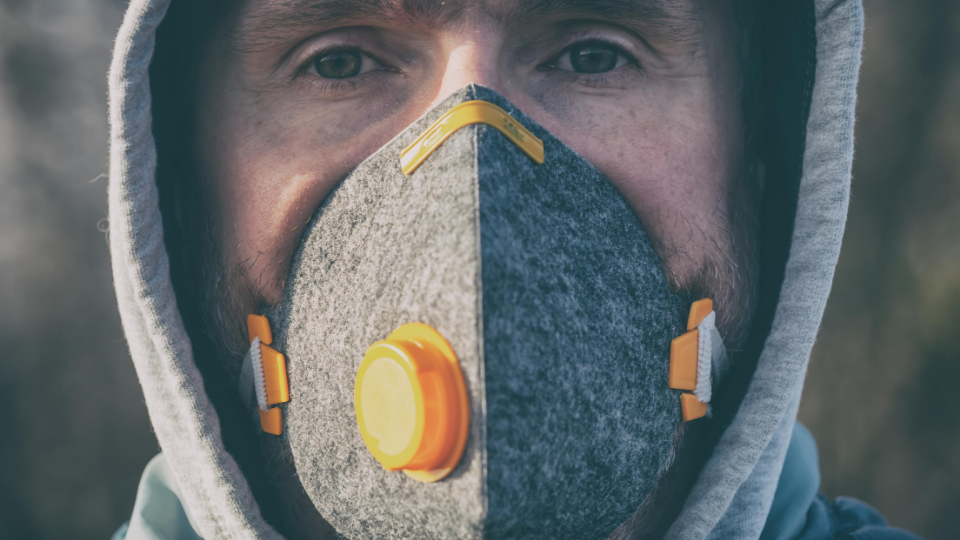 5. Fabric masks save money but protect poorly
In the hope of saving money, many people have considered fabric face masks or tube scarves for protection purposes. However, the holes in the fabrics are helplessly too large to prevent a small corona aerosol, and the fabric mask, regardless of the material, is therefore a rather ineffective choice for protection, although undeniably better than nothing. Taking care of the hygiene of the fabric mask poses additional challenges – disposable mouth-nose masks are replaced every four hours, but the fabric mask is easily used throughout the day, even for several days, when bacteria and moulds go wild on contamination surfaces. If you want maximum benefit from your shield, do not choose a face mask from the fabrics.
6. Respirators and fabric face masks can be cleaned, disposable mouth-nose masks are not
Fabric face masks require washing at high temperatures basically every four hours, which means you have to carry more masks on all-day trips. Mouth-nose protecters are disesed after four hours of use. Respirators should be replaced at the latest when their respirator resistance increases, i.e. the protection becomes clogged, the shield is dirty, or the protection is otherwise contamination. Many official bodies provide instructions for a very short lifescreen of 4-6 hours, including for respirators.  Respirators and fabric masks can be disinfected with aircide spray developed for them, which extends the life of the protective equipment.