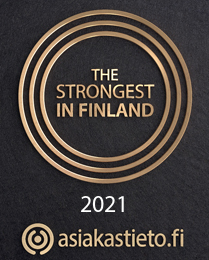 Lumiostore Finland Ltd.
Lumiostore Finland Oy's first steps were taken almost ten years ago when we visioned the future together with our current partners. Over the past few years, we have each accumulated expertise and expertise to prepare to build a service model whose vision is to be finland's most prestigious service package in its field.
With a variety of service products and models, we are able to offer our customers valuable benefits in improving the safety of working environments, the protection of nursing staff in the public and private sectors, the modernisation of first aid preparedness and the maintenance of protection preparedness, and the assistance of rescue services, as they save lives from frostbite with our hypothermia products. The starting point for everything was and is that the provision of the service is competent and professional.
The focus of the operations is always the customer and responsible service.
Company and operations
Lumiostore Finland consists of four different results-oriented departments that offer its customers hypothermia products, solutions and services related to workplace first aid preparedness, protective equipment against infectious diseases, and our service concept for our international customers under the name Lumiostore Global. The service packages of all our departments are designed to support each other. 
The company's values are strong in helping colleagues and being communal. Our values are briefly cooperation, performance and responsibility. We do not separately highlight commonly used thesis such as honesty, reliability and quality. In our opinion, these values are self-evident and are reflected in our daily work.
Lumiostore's mission is to build a safe workplace for our customers, utilising our entire expertise. Our strategy is based on performance, customer orientation and expertise.
Lumiostore Finland Oy's operations are divided into four divisions, each of which has different business objectives.
Workplace first aid readiness solutions
First aid equipment
First aid training
Defibrillators
Protective equipment
Healthcare solutions
Protective clothing for medical staff
COVID-19 Antigen Tests
Respirators and nose – mouthguards
Nitrile gloves
Needles and syringes
Pharmacy products
Cold protection solutions
Lumiostore Finland Oy is a manufacturer of HEAT-IT ARTIC RESCUE products and the products are still manufactured in Rovaniemi. HEAT-IT products have a long tradition and the products have been designed in cooperation with rescue professionals and the Finnish Defence Forces. In addition, HEAT-IT products have been tested independently at the Finnish Institute of Occupational Health (THL) Product solutions:
HIITTI 200® and HIITTI 1000®
HEAT-IT ARTIC RESCUE Hypothermia products
International business
Nitrile gloves
Nose – mouthguards
Respirators
Antigen tests, antibody tests
Needles and syringes
Business development
Lumiostore Finland Oy's business will be developed as follows during 2022. We have prepared a development programme for the company, the first steps of which will be introduced during the Q2 quarter.
During 2020–2022, we have delivered various protective equipment to approximately 7,000 customers nationwide. We will develop our business in the second quarter of 2022 more and more from the perspective of digital sales.
We invest in our customers being able to source their products and services from our digital sales service. For this purpose, we will build a wholesale portal from our online service for our business customers. At the same time, we hire a sales team of about ten people who serve directly in the customer interface, bringing significant added value to our customers.
We are renewing our service safely for our corporate customers so that the customer company can stand out in the market so that special attention has been paid to hygiene and safe transactions in their premises. We market our customers through asioiturvallisesti.fi website and SoMe advertising.
– Pasi Lagus, CEO